Artists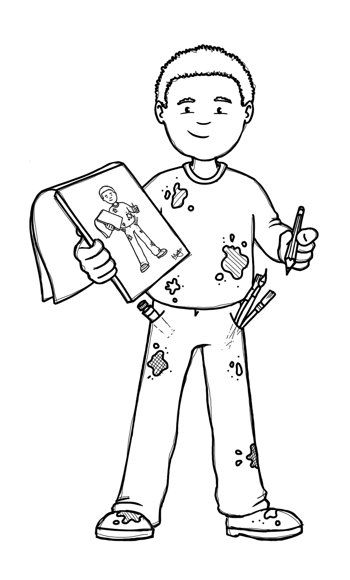 At the Dolphin School our enquiry based curriculum is designed so that the arts are woven throughout the children's learning.
Through our curriculum, we provide children with the opportunity to explore their identity, the community in which they live, the history and culture of their local area and the artwork of iconic artists both past and present.
Many of our enquiry questions provide children with rich and varied art experiences from designing and making hats, dresses and carnival costumes to producing and exhibiting their own sculptures, paintings and photography.
Often our arts provision will have a community emphasis which aims to celebrate our diverse identity as a school. Our Year 5 enquiry 'Why Do We Celebrate Carnival?' involves the children designing and making their own carnival costumes and performing music and dance at St Paul's carnival. Where possible, we aim to engage with local artists and take the children out into our local area to explore the exciting variety of art on our doorstep.
Our intention is for all children to leave our school having explored and developed a wide range of artistic styles and techniques. To have celebrated and nourished their creativity and to have the language and understanding to discuss and reflect upon a piece of artwork.