Home learning - creating & reviewing our provision
DfE Review your remote education provision
We regularly review our home learning provision to identify our strengths and areas for improvement to ensure our children get the best possible education whilst learning remotely.
Creating our approach - our process & pedagogy
To form our approach to teaching online, we reflected on what worked well previously and also collaborated with other schools in our Trust and beyond. We also listened to feedback from our families. Our staff have learnt from each other and attended city wide webinars to share and reflect on best practice. We have worked as a staff team over several professional development meetings to support
a consistent approach to teaching online.
We are leaning on the experience and expertise of our fantastic staff to provide in house pre-recorded teaching videos and daily live lessons.
To support our pupils, during the autumn term when we were in school, we delivered lessons with children on how to access Class Dojo and what a live online lesson would look like. With our eldest pupils, we delivered some lessons in school with each child logging in to Microsoft Teams and the teacher teaching through this platform. By doing this, these children became familiar with the appearance and features of Microsoft Teams and our expectations in how we behave when learning online.
Our offer is broad and balanced and supports the learning across the curriculum. We are conscious that there may be limited resources available at home when completing learning as artists and engineers and we therefore adjust planning accordingly.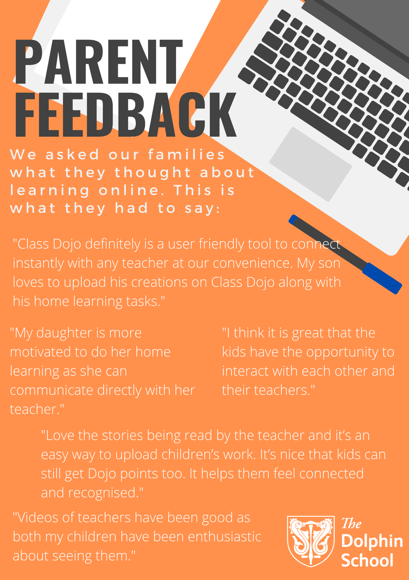 We have worked with our Trust, our Designated Safeguarding Lead, teaching staff and IT support team to ensure our provision is secure and safe in relation to safeguarding. We have shared our user agreement and regularly come back to this in online lessons and assemblies. Our safeguarding and behaviour policies have been amended to reflect this change to remote learning.
It is important to us that no child is disadvantaged in their learning due to access to teachnology. We have therefore loaned out school devices and provided additional data. We are thankful to our community who have donated devices or money as well as charities, including the Medlock Charitable Trust and The Foundation for Children who have both given generously to our school by donating devices and/or financially.
Our curriculum and area leaders, including our Inclusion and Pupil Premium Leads, work closely with our teachers to understand the engagement of specific groups of pupils. Learning is differentiated where needed to support those working towards age related expectations as well as those working at greater depth within their year group's expectations.
We monitor attendance of live online lessons and then reach out to those not regularly attending to explore how we can help overcome any barriers. Engagement of our pupils with secondary learning platforms that we promote, including Spelling Shed, Times Table Rockstars and Bug Club, is monitored and evaluated.
Enabling our children to feel part of the wider school community is crucial and this is supported through weekly live assemblies, live virtual lunches with their year group and the Senior Leadership Team and videos by staff posted on Class Dojo.
We value feedback from pupils, families and staff on the quality of our provision. If you would like to get in touch, you can contact us here or directly to your child's teacher on Class Dojo or during our weekly phone calls.