Reflecting on my learning
Whether we learn in school or at home, it is important to reflect on our learning and know how we are doing as learners including what we are doing well at, what we could work on next and what strategies help us to learn best.
This is called being a SELF REGULATED LEARNER.
This means we PLAN, CHECK and EVALUATE.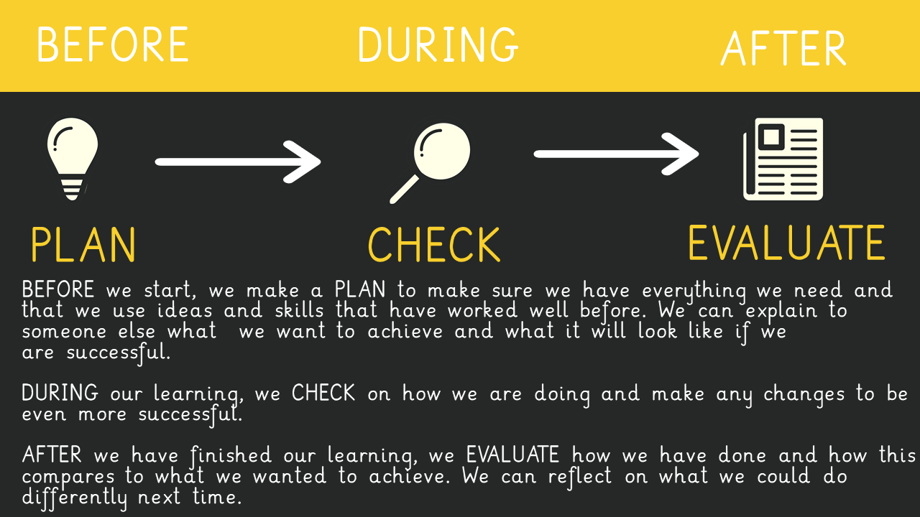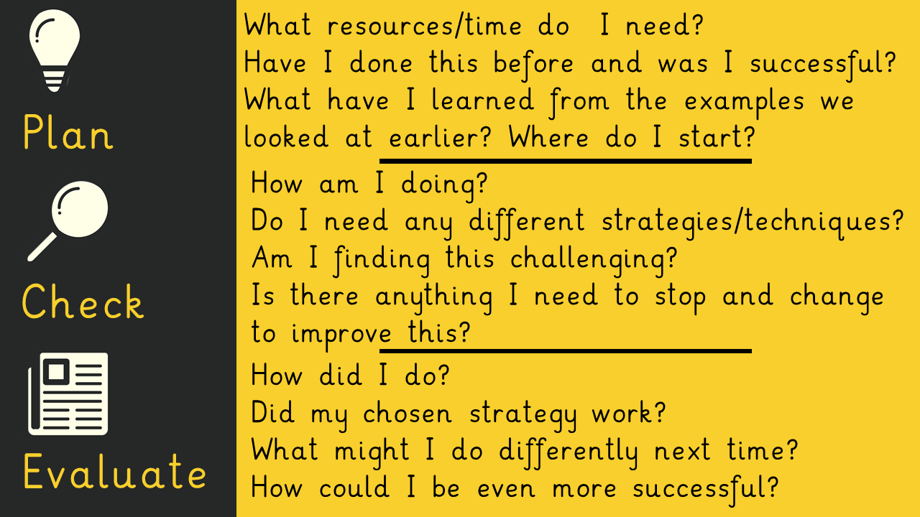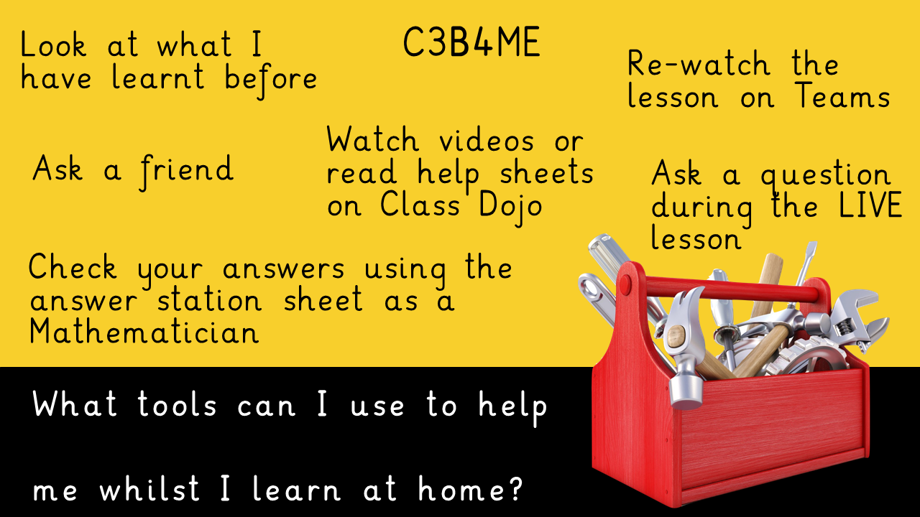 When you finish you could spin the wheel to ask yourself some of these questions:
r